Cpt. A. P. Routhier skipper of a C&C 41R racing sloop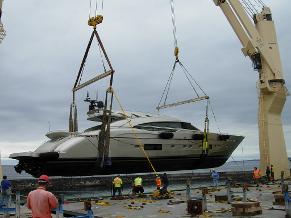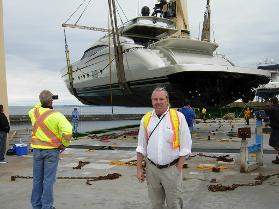 This nearly 40M long private yacht was shipped from Italy to Victoria B.C. on the deck of a container ship.
Here, after a transportation survey, it is lowered in the waters of Victoria harbour. And soon left for Alaska with a mile-long rooster tail.
...Call us with your requirements for the inspection of your vessel when being transported.
Ici on parle aussi Français!
Last update: June, 2019