Anyone can call himself a marine surveyor. It is good to keep in mind that your financial institution and/or your insurer might not accept a survey performed by an individual who is not accredited or a member of recognized associations. Will they accept a "claim" based on that survey report?
Plastic vessels
Fiberglass makes a large portion of recreational vessels with other composites coming to in the market. FG construction has some advantages, not all of them benefiting the end user. There are too much different constructions to get into but, ask your surveyor about "Hydrolysis" or who builds XYZ boat?
Metal vessel
Aluminum & steel, mostly. These vessels are largely underrated in N.A. but most owners of metal boats "swear" by them and for good reasons, they are stiff they are strong they are malleable. Metal boats "talk" to their owners. Ask the surveyor you are considering about single echo reading, coupling gel and his hull thickness equipment, I suggest asking this "live" on the phone so no "googling" is involved...
Wood...
Woodies, have to be a passion, a dedication, and an addiction. If you are the custodian of such a vessel or considering being one, prior to surveying the vessel I will request a personal inspection. If the vessel does not pass this cursory personal inspection I will not agree to perform a survey. 50% of the inspection cost is credited to the survey cost.
Charter boats, flag of convenience boats.
You are required to provide all forms and documentations needed. Including fire hydrants, hoses, emergency steering certifications, etc required by your underwriter. I survey vessel up to 90M in that category. Larger than this please contact me. I require the cpt or first mate or person in charge while ashore to be available.
Ecological damage, grounding.
Please call.
Fluid sample analysis
Oil, coolant, fuel. Fluid sample analysis can be an important tool to evaluate the condition of an expensive engine or generator. As part of a comprehensive maintenance program fluid analysis reveals how and what is wearing in the engine. The fluid analysis report is a detailed report.

Pre-Purchase Survey

Please note, I do not start engines, generators or pilot a vessel from its slip to a haul-out crane. The owner or his representative has the responsibility for these tasks.
A pre-purchase survey, is an in-depth thorough evaluation of the vessel's systems, the report format is tailored for the potential buyer or the seller of the vessel.
When conditions permit, the inspection includes operational testing of all available equipment. The vessel should be hauled out of the water for hull inspection. A sea trial is also recommended when conditions permit. Other inspection points include rigging, machinery and electrical systems. Given today's complicated vessel system, specialists should be consulted when circumstances dictate such as with large diesel powered machinery and complicated electronic systems.
A Pre-Purchase Survey Report is designed to assist you in post survey negotiations, in scheduling required repairs, in completing routine and preventive maintenance as well as making decisions for upgrades in the near and distant future.
A pre-purchase survey is a systematic, thorough evaluation of the vessel's structure, systems and equipment.
Our surveys can contain over 187 inspection points. We survey as per the following following standrards: ABYC, ISO, NEC, NFPA, USCG/CCG, TC, to the best of our abilities.
Condition & Value
Survey
Please note, I do not start engines, generators etc. without the owner or his representative present, I do not pilot a vessel from its slip to a haul-out crane.
Insurance (C&V) surveys are mainly used by insurance underwriters and financial institutions.
This inspection addresses structural hull and deck areas, machinery installations, fuel, exhaust and electrical systems. Often the insurance company does not require that the vessel be hauled from the water for inspection or launched if already stored ashore. C&V Surveys are limited to visual inspections. No operational testing or sea trials are performed, unless required by the above-mentioned institutions.
A report for insurance underwriters or financial institutions should not be used in making purchase decisions or considered for this purpose. This report is tailored to the special needs of insurance underwriters and financial institutions and omits descriptive details considered valuable to prospective purchasers which are included in a Pre-Purchase Survey Report.
Discovery Marine Surveys will only perform an insurance survey for the owner (or owners) of the vessel being surveyed.
Transportation survey reports.
Having your yacht transported from the Med to the doors of Alaska?
Want to confirm it arrived in one piece?
For more details please click here Link
Consultation services
- Court time.
- Sea trial that needs to be re-scheduled or second trip (should we not be able to complete the entire survey through no fault of our own).
- Insurance / Adjusters investigations following NASBLA guidelines. Nature / Cause / Extent (NCE) reports, Classification & Statutory reports.
- There may be other situations where you need an independent surveyor to work with you or represent you do not hesitate to inquire.
Do not hesitate to contact Discovery Marine Surveys to discuss your needs.
604 318-1402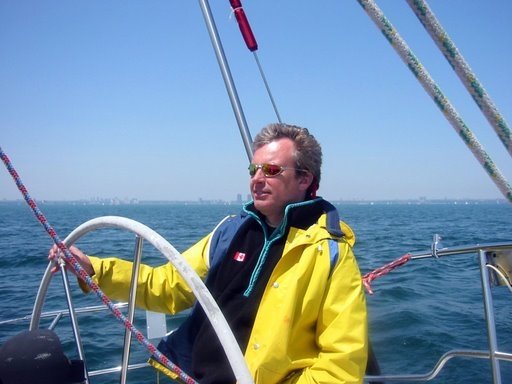 Ici on parle Français!
Last update: June, 2019