''What's wrong with it?''. This is a section where, from time to time I post pictures or comments of things a surveyor wishes he would have never seen.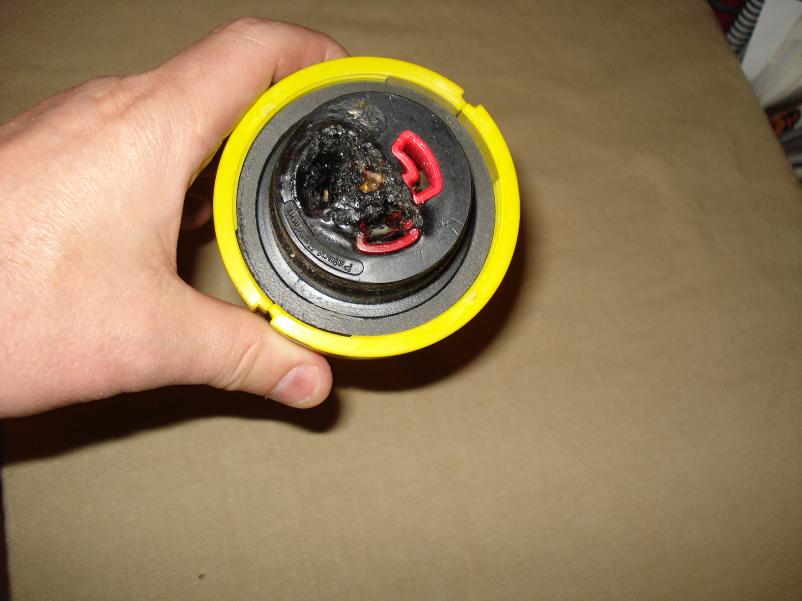 One wire connection is not like the others.
''Surveyor, I am telling you I had only one heather on...''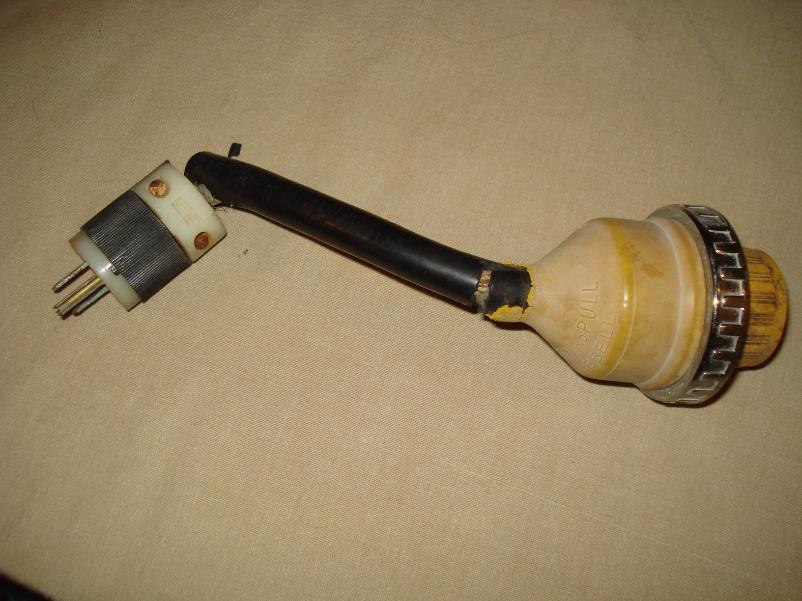 And now for my next trick:
15Amp on one side 30Amp on the other, Voilà!
... In pristine condition.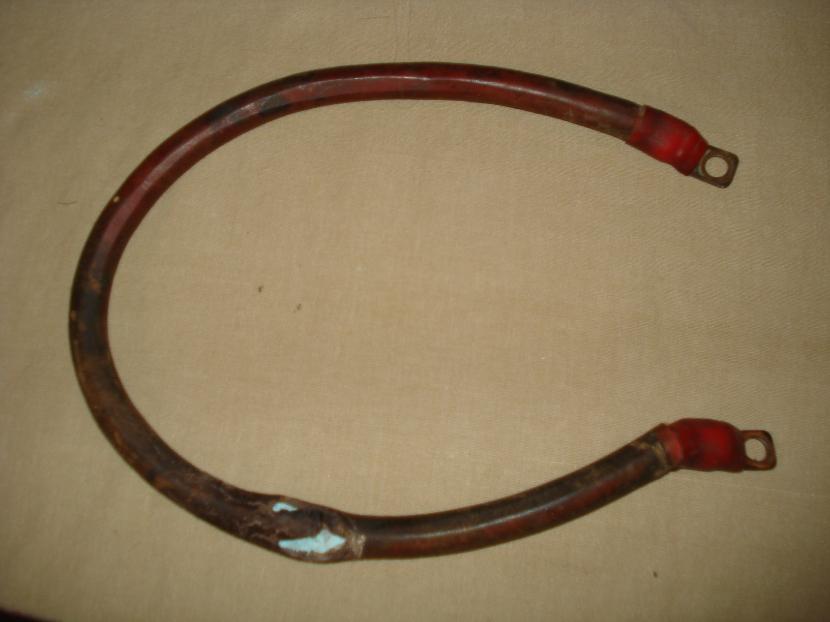 This battery cable was so corroded it actually split the insulator wide open.
The insulation was 'crispy' and those are burnt marks.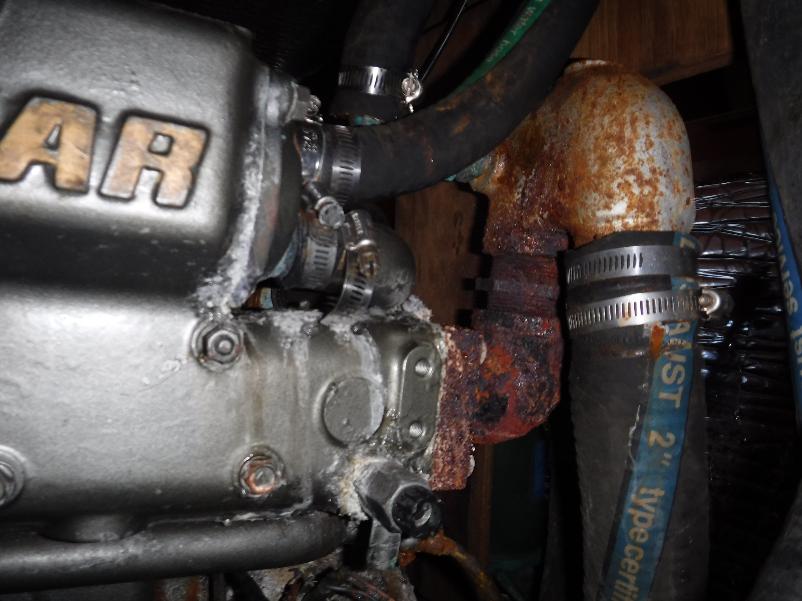 This is your exhaust elbow on a Yanmar 4J, I did not have the courage to tap it or touch it.
And people go on the ocean with that!
BTW that pencil anode, I am sure, has been changed recently.
So many things wrong here.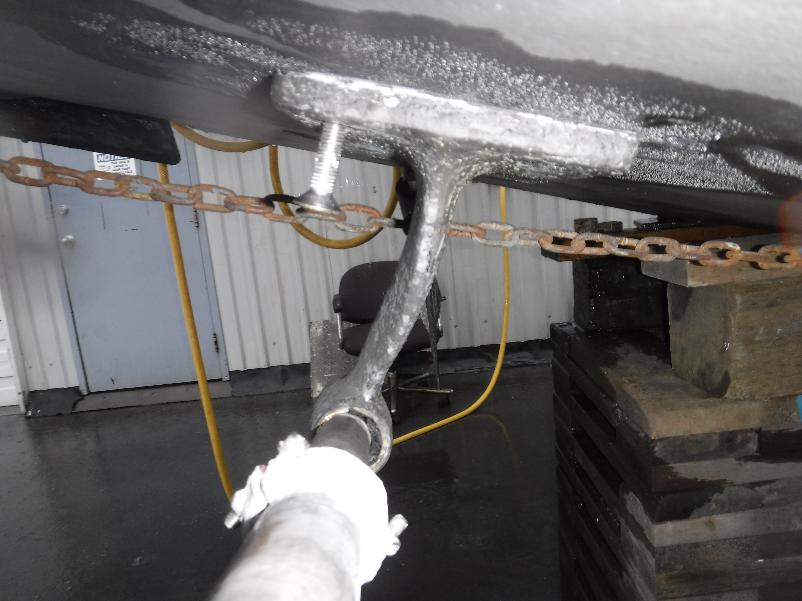 There is a slight vibration on starboard...
When near a dock or in shallow / rocky water.Do not go faster than the speed you are willing to hit something at.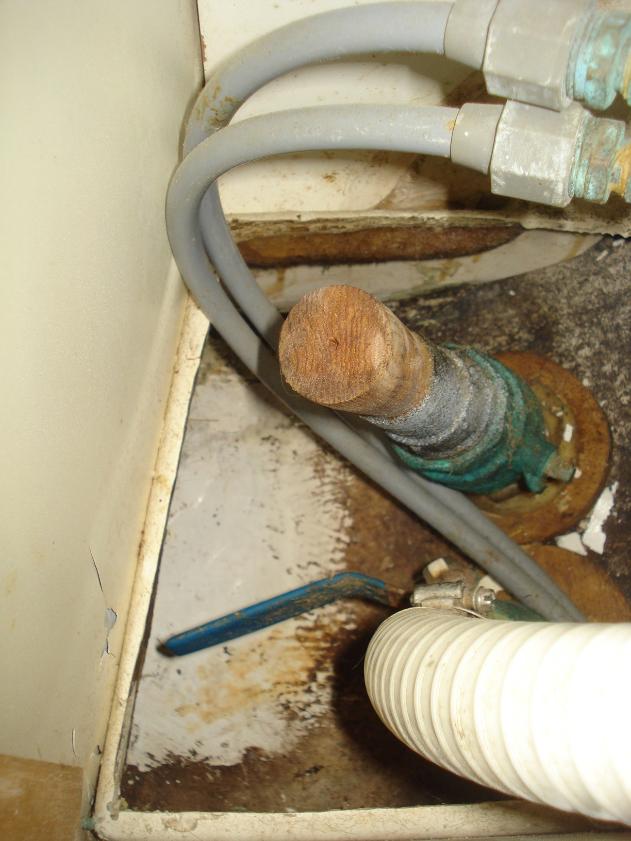 This is a bong plugging a seacock attached to an underwater thru hull on a 47ft bluewater cruiser. The seacock is frozen in the 'open' position and has no handle.
Water intrusion from a small 1" seacock located in the hull 3 ft below the physical water line will invite 34g per min aboard a vessel. That is 2,040g/hr (Naval Sea System Command, US Navy sailor's handbook ISBN 0-87033-248-1). Itis usually more than most submersible pumps installed in small vessels can handle, 750g/hr in this case.
Note II. Nothing good ever comes from water in the bilge.
That being said: There is absolutely no better or more efficient bilge pump, than a scared man with a bucket.
... Pick your poison.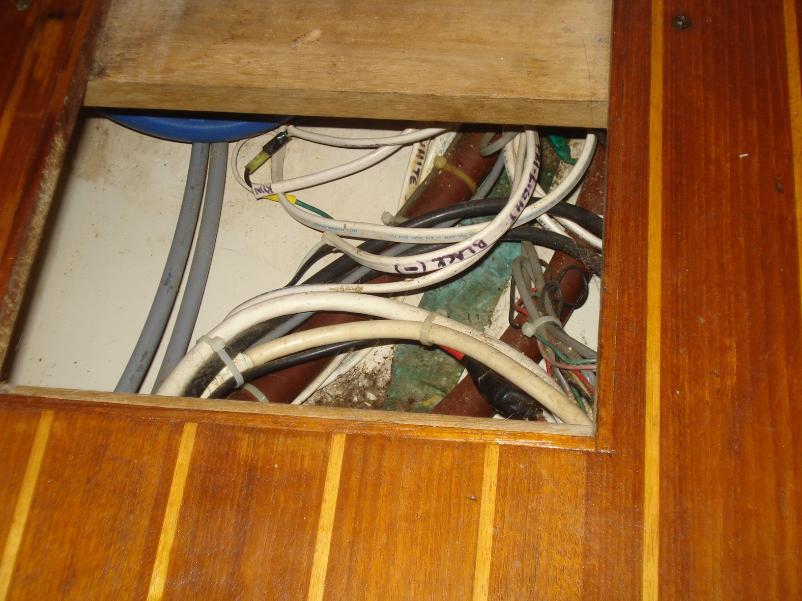 Does your electrician knows? White is the new black! ... On that wire at least.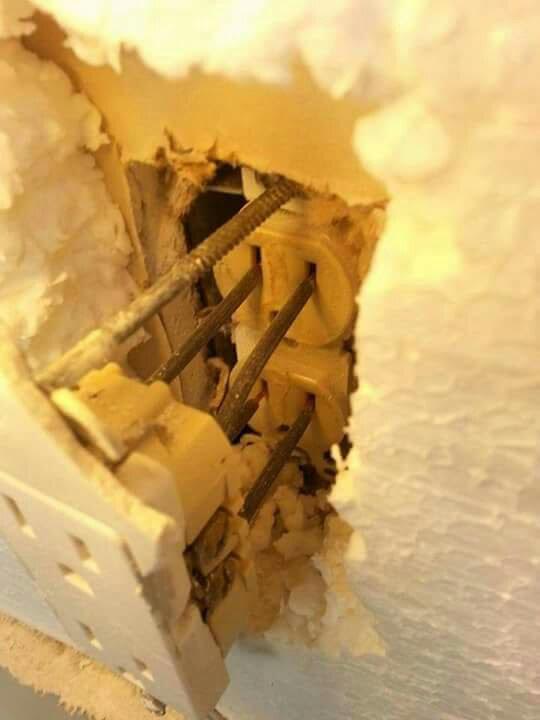 If you are adding insulation, 110V outlet current carrying'extension'. (non on a boat).
Ici on parle aussi Français!
Last update: December, 2018.